Help
Setting up InFilter should be simple. Check out the information below, and feel free to mail us at care@infilter.net if you need any additional assistance!
Installing InFilter
Three simple steps to get started:
Sign up for InFilter
Download Firefox browser
Install the InFilter extension & add your plugin key

You can find your plugin key on the settings page of the InFilter website

After you're done with that, check down our "Locking down your system" and "Adding Further Protection" below for great tips to keep those you love safe by preventing InFilter from being tampered with!
Quick Install Video
This video demonstrates how to sign-up for InFilter, install InFilter into Firefox, add your plugin key and start using it!
Video too small?
Watch on YouTube
Configuring InFilter
Manage your InFilter configuration by changing your settings
Locking Down Your System
Remove all other browsers besides Firefox (instructions will vary by operating systems)
Configure Firefox

Make the following changes to settings:

Remove search engines you do not wish to allow (to avoid them being used)
Set homepage/new tabs to blank page (to avoid Firefox content from popping up)

Install a Firefox policy that restricts InFilter from being tampered with

Download our recommended Firefox policy file, which sets all of our recommended Firefox policies
Copy the policies.json file into the Firefox installation directory

On Linux, the file goes into firefox/distribution, where firefox is the installation directory for firefox, which varies by distribution. On Linux, this is commonly /usr/lib/firefox/distribution
On Mac, the file goes into Firefox.app/Contents/Resources/distribution
On Windows, create a directory called distribution where the EXE is located and place the file there
Adding Further Protection
Though InFilter keeps your family, friends or students within the Internet you create, you may have other devices around that do not have InFilter installed. In order to protect yourself and others on these devices, we have a few suggestions:
Setup a DNS-based filter like CleanBrowsing or OpenDNS on your router. This will protect all users on your network. Even though you may set your children up on InFilter, a great choice, it is possible they could gain access to your devices and you won't want them having unrestricted access. Furthermore, using a DNS-based filter protects you from content like malware, advertising sites and many other types of undesirable content.
Use Steven Black's Hosts file to block ads, malware and other junk
Starting On A New Laptop
You might want to setup a laptop for your family, friends or students to use to access the Internet. If you're starting from scratch, we recommend the following:
Install Ubuntu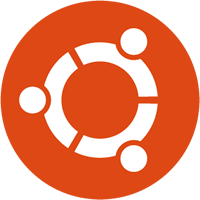 Ubuntu is a free, open-source operating system that has many great applications available for students. It is also very secure, since it is based on Linux, which runs most of the world's most important computers.
Prepare a USB stick of at least 1GB in size
Download UNetbootin, which will allow you to download & make an bootable USB
Boot your newly installed Ubuntu operating system!
Remove the following packages:

All "Ubuntu Lens" and "Scope" related packages, that may allow Internet access, such as searching for images or videos
Turn off dash plugins
All web browsers other than Firefox (webbrowser-app, webapp-container are two to check for)
Any package related to Amazon

Configure InFilter in Firefox
(Optional) Install educational packages

Install edubutu packages based on the age level of the user

(Optional) Secure root account & sudo, which could be used by an advanced user to disable Firefox policies or remove Infilter
Have fun!